In the dynamic world of barbering, innovation is key to not only enhancing efficiency but also redefining the way professionals carry out their craft. Enter the Barber Rig®, a groundbreaking accessory that's making waves in the industry, earning the admiration and loyalty of barbers across the globe.
Designed with meticulous attention to detail, the Barber Rig® transcends the conventional concept of a barber's toolkit. It's more than just a utility; it's a statement of professionalism and style. This unique chest rig is tailored to cater to the specific needs of barbers, offering an unparalleled blend of functionality and aesthetics that's capturing the hearts of professionals everywhere.
One of the most striking features of the Barber Rig® is its ergonomic design. Crafted to comfortably fit around the chest, it ensures that barbers have easy access to their tools without the need to reach for distant trays or bags. This strategic arrangement not only minimizes strain but also optimizes workflow, enabling barbers to focus on their clients with unmatched precision.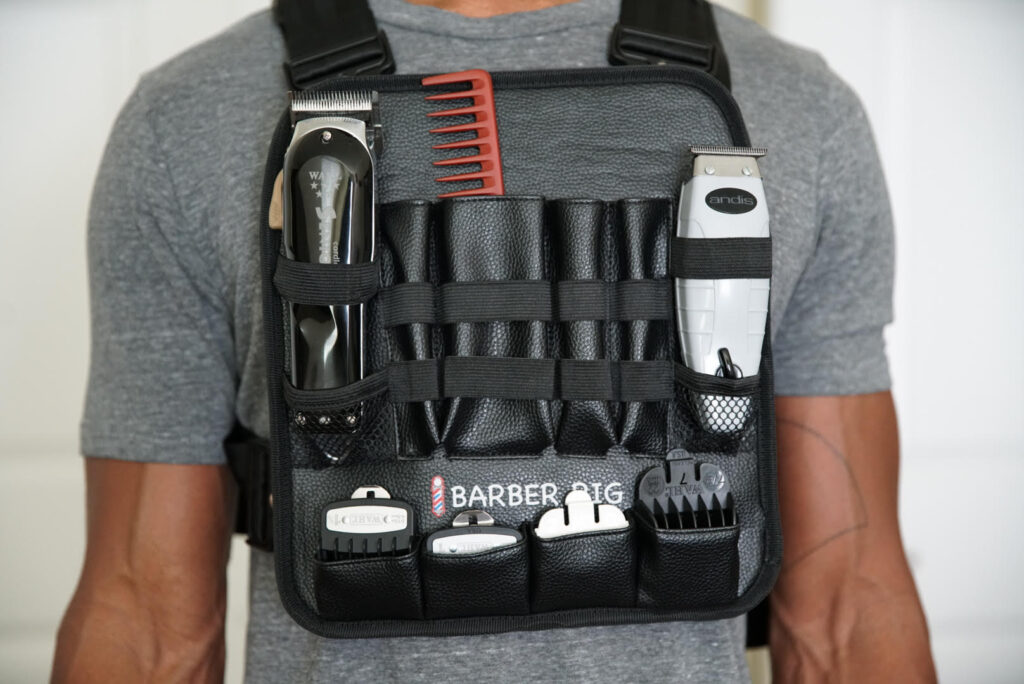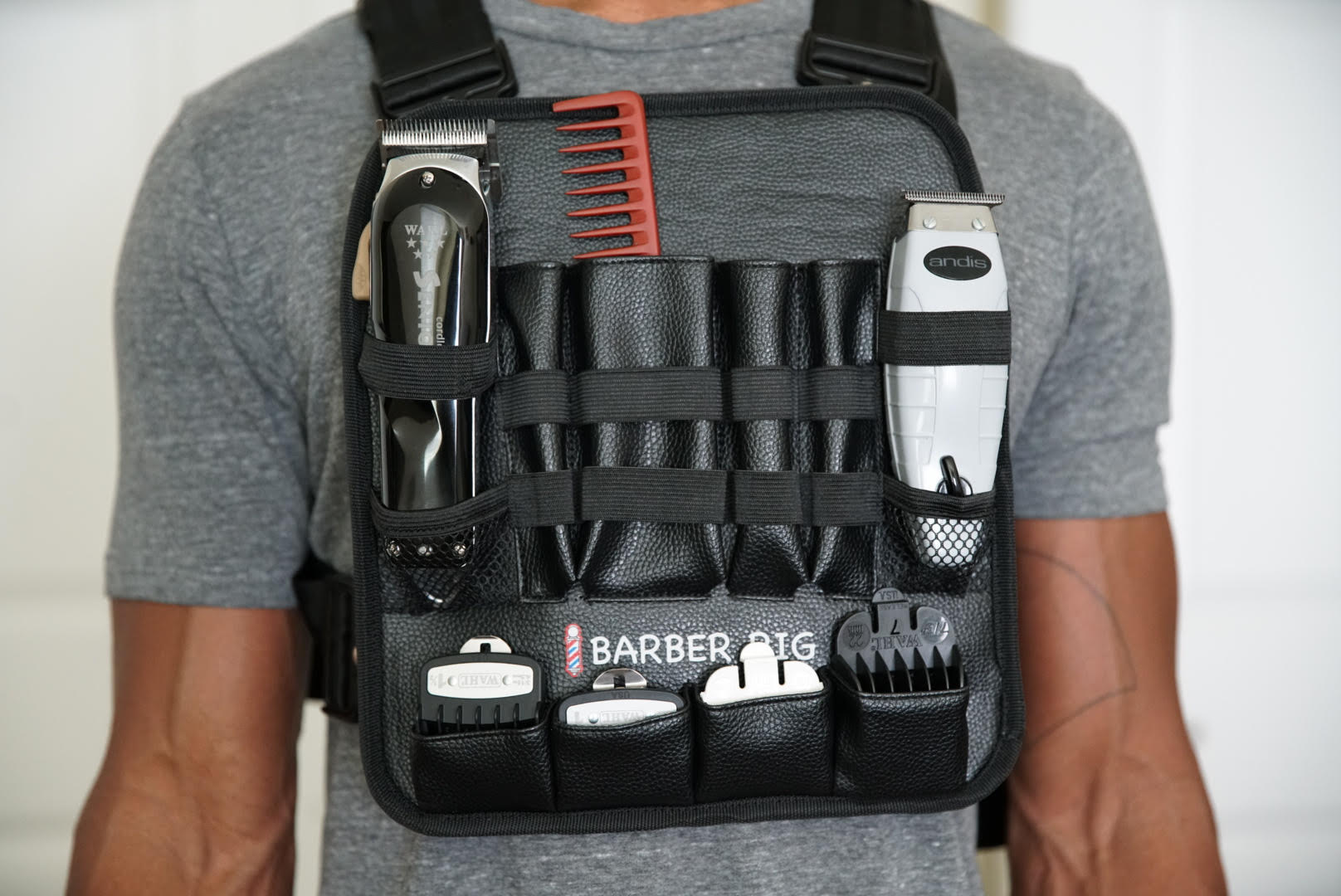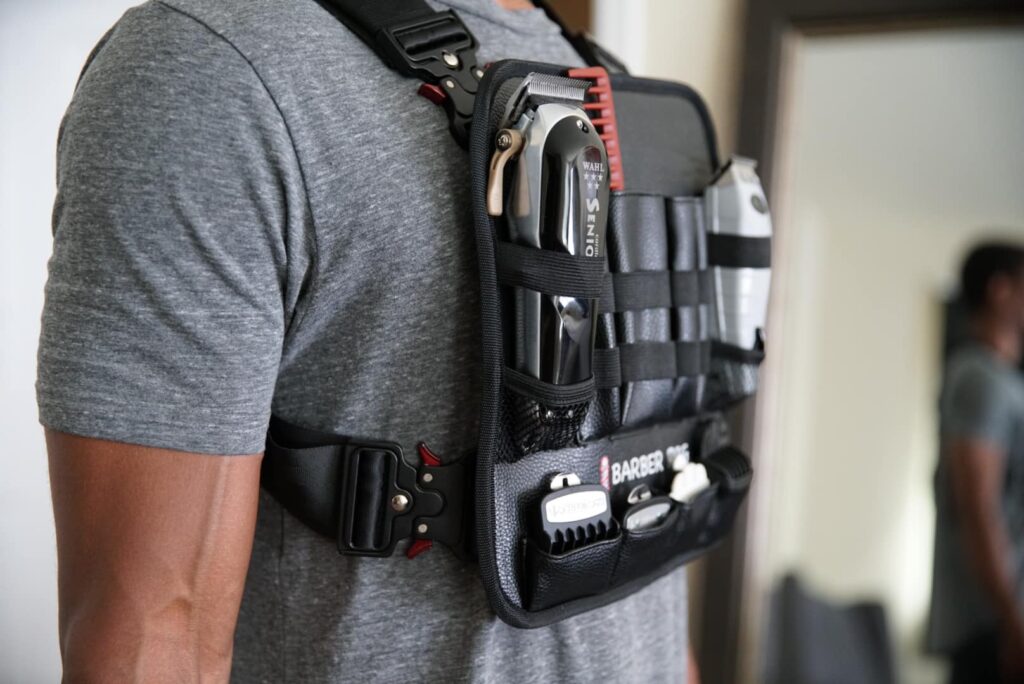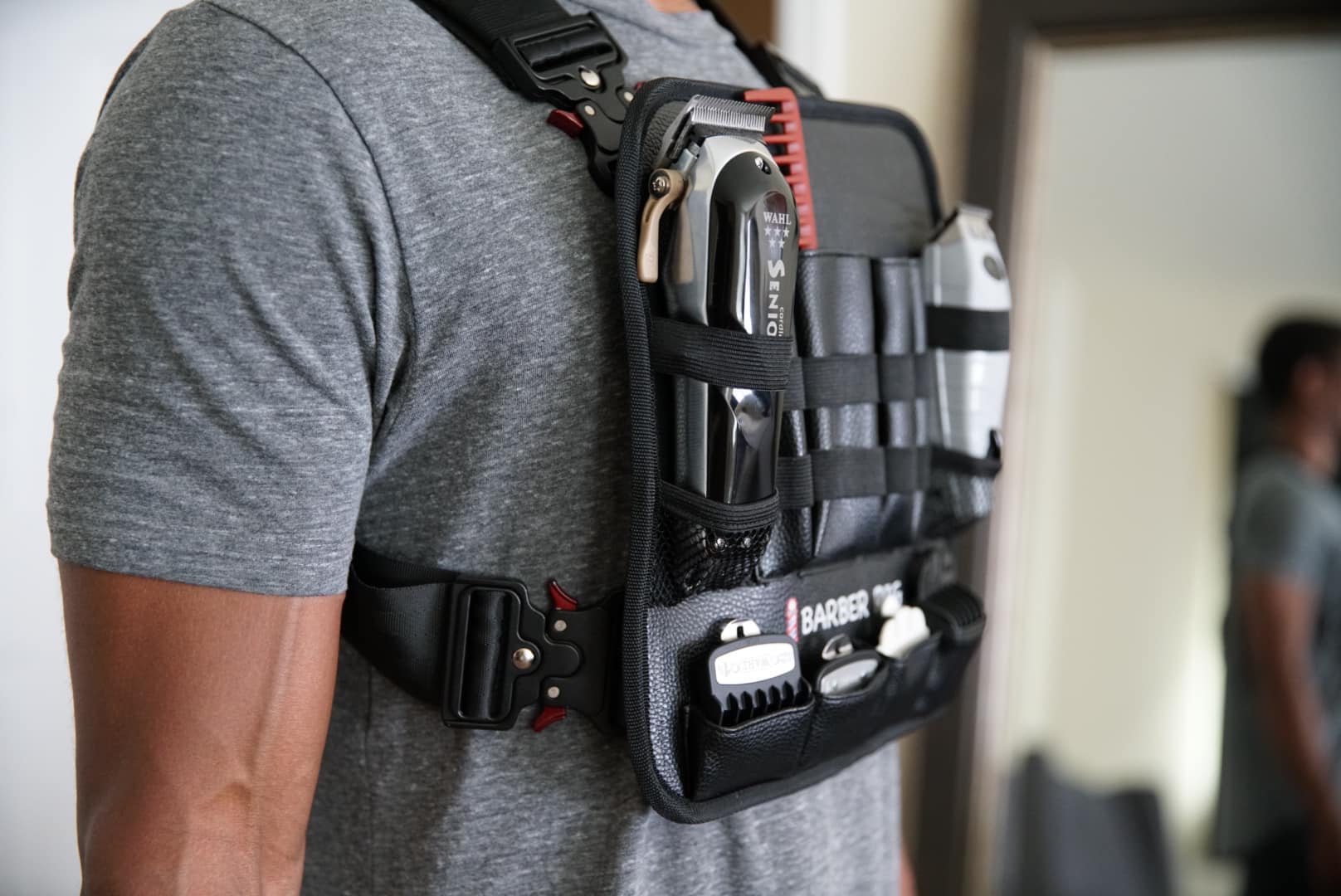 The practicality of the Barber Rig® is second to none. With designated compartments and pockets, every tool finds its perfect place, eliminating the hassle of rummaging through bags or trays. This results in a seamless and efficient process, which is essential in a bustling barbershop environment. Additionally, the rig's adjustable straps ensure a customized fit for every barber, ensuring both comfort and ease of movement.
Beyond its functional attributes, the Barber Rig® is a style statement in its own right. Crafted with a keen eye for design, it exudes professionalism and sophistication. Barbers wearing the rig radiate confidence and competence, setting a high standard for both themselves and their services. This fusion of style and utility is what truly sets the Barber Rig® apart from conventional tool storage solutions.
As word spreads about the Barber Rig®, testimonials from barbers who have adopted this innovative accessory continue to pour in. Professionals are praising its ability to streamline their work, elevate their efficiency, and create a more organized workspace. The rig's impact is evident not only in the enhanced service quality but also in the positive client experiences it contributes to.
In a profession where precision, style, and efficiency are paramount, the Barber Rig® is emerging as a game-changer. It's no surprise that barbers are not just liking it; they're embracing it as an essential tool in their trade. As the Barber Rig® continues to make its mark on the industry, it's safe to say that a new era of barbering has dawned, one that seamlessly blends tradition with innovation, functionality with fashion, and professionalism with passion.